CFE Tax Advisers Europe is a Brussels-based association of European tax advisers. Founded in 1959, CFE brings together members from 33 national organisations in 26 European countries, representing more than 200,000 tax advisers. CFE strives to contribute to the coordination and development of tax law in Europe by sharing the unique insight of our members with European Institutions, and to promote the co-ordination of national laws that govern and safeguard the tax adviser profession.
Have you registered with the European Register of Tax Advisers?
Businesses are becoming increasingly more involved in international projects and multi-national initiatives that require legal expertise and tax advice, not only within their home countries but within other European jurisdictions.
Using advanced web-based technology, the CFE has developed the European Register of Tax Advisers which fulfils the requirements of every person, professional or not, searching for a qualified tax adviser.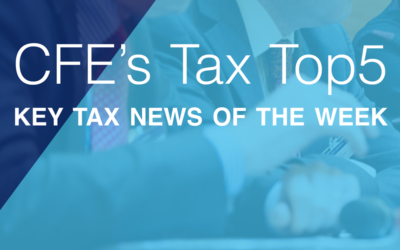 EU Seeks to Define Aggressive Tax Planning  Benjamin Angel, Director in the European Commission in DG TAXUD, said on Friday that the European Commission will try to establish a legal definition of aggressive tax planning, thus providing clarity to tax professionals on...
read more
No Results Found
The page you requested could not be found. Try refining your search, or use the navigation above to locate the post.
Subscribe to our newsletter